Posted by Ross
Thu, 22nd Mar 2012

Hi everyone. We're going to take a week off from the Q&A this week but it's still ongoing so feel free to ask us your questions in the comments below. We've received some fantastic news from Pocketgamer recently as our chain reaction shooter, OMG-Z, has been nominated by their readers for the Pocketgamer Readers' Choice Awards 2012.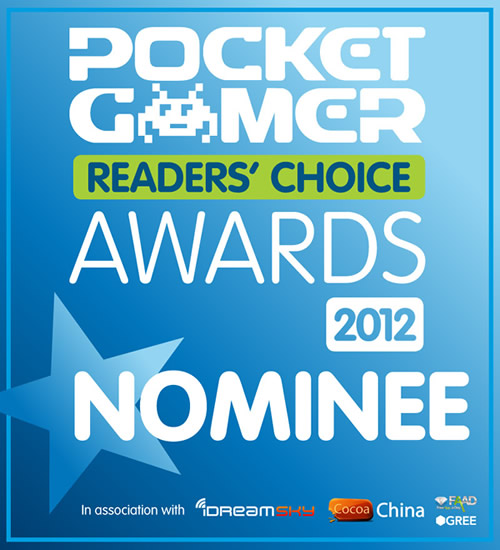 To have one of our games receive so many nominations from gamers is amazing and I'd like to thank everyone who nominated OMG-Z. Seeing it listed alongside games the quality of Legend of Heroes: Trails in the Sky, The Legend of Zelda: Ocarina of Time 3D and Super Mario 3D Land makes it even more fantastic. So why not vote for our Zombies? They're cute little things (if you like decaying, brain eating undead) and they'd really appreciate it. You can check out the full list and vote over here. You've only got until Monday 26th if you'd like to vote.
Now, at the beginning of the month I threw down the gauntlet and challenged you all to beat my score on Cubixx HD. Well, time is nearly up and to be honest it's gone rather well for me at the time of writing I currently sit at 45th in the Arcade mode single player high scores table with a score of 14382348 which means I've moved up 22 places since the competition started :). It's not over yet though and anyone who has a higher score then me on Monday the 26th should email us at competitions@laughingjackal.co.uk to win a selection of games from our awesome back catalogue. Full details on how to enter can be found here.
That's all for now. I'll be back next week with more from Laughing Jackal, but until then feel free to leave any questions you want me to cover in part two in the comments underneath or on the Twitter account. You can also join us on our Facebook, Twitter, Youtube and Google+ pages..