Posted by Ross
Thu, 16th May 2013

Hi everyone. It's been another busy week here at Laughing Jackal as OMG HD Zombies for the PS Vita has come out of - and then gone back into - submission. While this has been rather frustrating we're hopeful that we've managed to kill off the last few lingering issues preventing the game from being approved. It all seems to be related to the new Mortar Zombie… I shall have my revenge on him come launch day. Mwahaha!
In this week's blog I thought I'd continue our look at OMG HD Zombies' awesome new features by talking about the rather unusual Prestige Mode and how it plays into our High Score charts.
Once you've gained Platinum ratings for all 100 levels you'll then be able to select the Prestige icon from the Extras menu: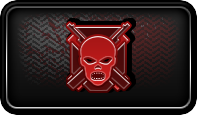 Once you have confirmed that you would like to Prestige the game, all your upgrades and level progress medals will be reset to zero. However, you will also be awarded a shiny and rewarding Prestige medal! *FANFARE* Here's a look at all 20 medals in all their glory: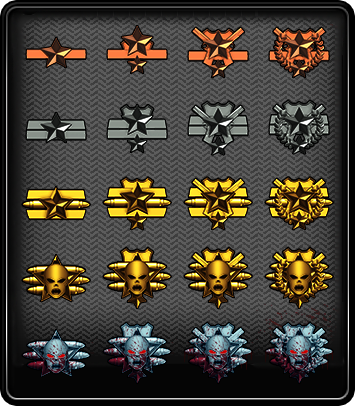 Each Prestige medal will also award you with a multiplier to your Leaderboard scores, which are calculated as follows:
Number of zombies killed
(1 point each)
X
Number of bullets remaining
(0 bullets = x1 multiplier, 1 bullet = x2, 2 bullets = x3, etc.)
X
Prestige level attained
(No Prestige = x1 multiplier, Prestige 1 = x2, Prestige 2 = x3, etc.)
=
TOTAL SCORE
Some examples of how this works can be seen in the following table:
| ZOMBIES KILLED | X | BULLETS REMAINING | X | PRESTIGE LEVEL | X | SCORE |
| --- | --- | --- | --- | --- | --- | --- |
| 50 | X | 0 (no multiplier) | X | 0 (no multiplier) | X | 50 |
| 75 | X | 1 (x2 multiplier) | X | 1 (x2 multiplier) | X | 300 |
| 100 | X | 3 (x4 multiplier | X | 10 (x11 multiplier) | X | 4,400 |
| 150 | X | 5 (x6 multiplier) | X | 20 (x21 multiplier) | X | 18,900 |
Note, you'll have to play a level again to get the benefit of Prestiging it (although you should be doing that anyway to get to the NEXT Prestige level!)
This means that to get the very highest scores you'll have to gain Platinum ratings for the game a massive 20 TIMES (o_O) as well as being a master of bullet economising. Good luck out there!
That's all for now. I'll be back next week, but until then you can join us on our Facebook, Twitter, Youtube and Google+ pages where we will be posting all the news from Laughing Jackal.