Posted by Ross
Fri, 6th Dec 2013

Hi everyone. Some of you may remember that we mentioned we were working to bring one of our games to PC in a previous blog. Well I can now reveal that the first Laughing Jackal game to come to Steam will be OMG HD Zombies, a PC remake of the highly acclaimed PS Vita release.
While we do have a working build in the office at the moment we're currently in the process of adding the features and options that PC gamers expect such as resolution settings, leaderboards, mouse/keyboard and gamepad support, trading cards plus cloud saving.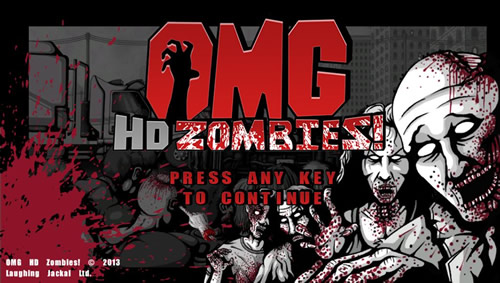 OMG HD Zombies is a massively enhanced remake of the critically acclaimed OMG-Z (PSP) which currently sits in the top 10 PSP games of all time on Metacritic. For those of you who never experienced the simple joys of zombie-popping first time around, the zombie virus in OMG HD Zombies is the result of a virulent fungus that causes its zombified victims to EXPLODE when attacked. That's pretty cool in itself, but if any infected matter lands on another zombie then they explode too, causing a chain-reaction tsunami of gore! Wise to this, as a highly trained Riot Cop you're able to take down hordes of the undead with a single well-placed rifle round.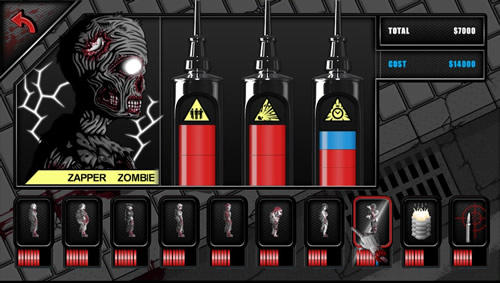 The Vita version of OMG HD Zombies, on which the Steam version is based, has added a host of exciting new features:
New Graphics – All of the original PSP artwork has been completely redrawn to make the most of the PSVita's higher screen resolution
More Zombies – More zombie classes have been added and with each zombie having more death animations this means much more gore!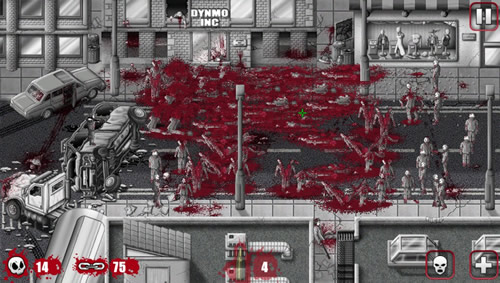 More Levels – 19 brand new levels, plus all existing levels have been re-worked bringing the total to 100 levels of zombie slaying action!
More Upgrades – Now featuring 100 upgrades to unlock!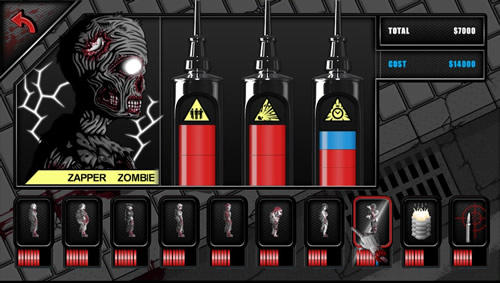 Trophies – 12 new bronze, silver and gold trophies to unlock.
New Comics – a specially extended comic book intro and two new comic book endings have been added
Prestige Mode – Complete the game to 100% Platinum standard to unlock Prestige Mode and receive a Leaderboard multiplier. "Prestige" up to 20 times for some truly HUGE scores!
Lastly, I can tell you that we will also be running a closed beta for this game. If you would be interested in helping us please contact us using the contact form with your email address, date of birth and the details of the PC you would be testing it on.
That's all for now. I'll be back next week, but until then you can join us on our Facebook, Twitter, Youtube and Google+ pages where we will be posting all the news from Laughing Jackal.