Posted by Ross
Wed, 20th Aug 2014

Last week was a very busy week for Flame Over as we were lucky enough to be invited to be on the Sony Stand at this year's Gamescom. It would be the first time ever that Flame Over would be demonstrated outside the offices. Nervously armed with flyers, business cards and t-shirts Al & Marc headed out to Cologne. They were at the show for 4 full days and in that time they managed to get the game into the hands of hundreds of people before leaving thoroughly exhausted on the Saturday.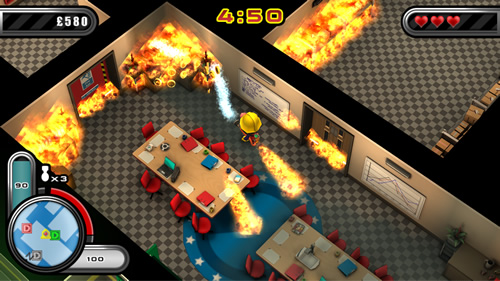 As you might expect from the first public showing of Flame Over, we learnt quite a lot from how people interacted with the game on their first play. We were really surprised at how little some gamers used the touch screen for menu selections and how some people found the health bar somewhat difficult to recognise when the game was in action. We will of course be making plenty of tweaks to the game based on the many comments we received at the show. If you did try Flame Over out at Gamescom, then please let us know what you thought of it as every little piece feedback really helps :).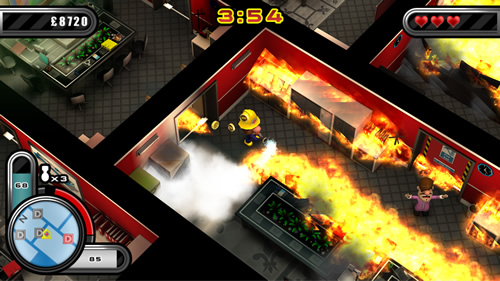 Crucially for us, the response was overwhelmingly positive from all those who were able to get their hands on the game and they all seemed to really enjoy Blaze and his antics. I'm really proud to say that it was Mark Brown's (Pocketgamer) pick of the show and he had this to say "It's a complex game… filled with clever ideas. There's also a shop, miniature missions, and persistent upgrades. And it's suitably difficult, but like Spelunky you'll be wanting another go as soon as you die." As you can imagine, being compared to the mighty Spelunky put a massive smile on all our faces - you can read his full report here: Impressions of the game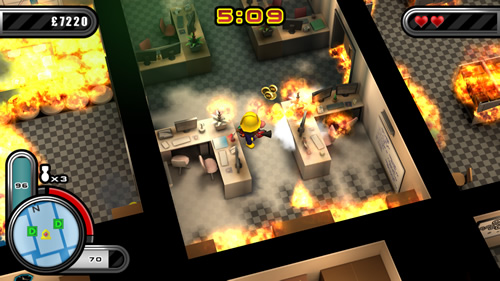 To round off the week for the Flame Over PR juggernaut, Flame Over also made an appearance on the SCEE PSN blog here. Not only does the blog give an update on where we are at, but it also features a teaser trailer. For all those of you who couldn't make it to Gamescom 2014, before you ask, I can confirm that the trailer does indeed contain footage of Flame Over 'in action' :) While the game is still pre-alpha, we're pretty excited about how it is coming along so please do check it out.
That's all for now. I'll be back next week, but until then you can join us on our Facebook, Twitter, Youtube and Google+ pages where we will be posting all the news from Laughing Jackal.