Posted by Ross
Fri, 21st Mar 2014

Hi everyone.
Way back in August 2013 we announced that we'd begun work on a brand new Vita game called Flame Over.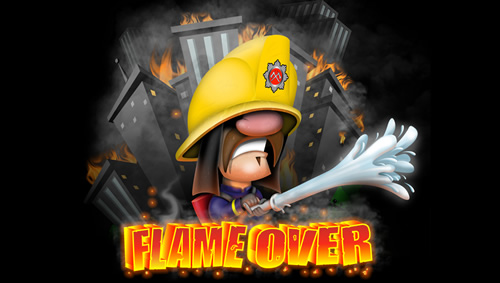 Since that time the Laughing Jackal team has been working hard to create what is easily our most ambitious title to date. We're still working now, adding features daily and making Flame Over the very best it can be.
Now, the time has come and – finally! – we're ready to reveal the first details about Flame Over to the world (along with some delicious screenshots of the game in action!)
When will you be able to get your hands on this info I hear you ask?
Well, if you check out the SCEE PSN Blog on Wednesday 2nd April at 2:30pm GMT you'll find a blog post by Flame Over's project lead, Al, including news and some long-awaited screenshots of our fire fighting roguelike.
Needless to say, we're incredibly excited to be showing off Flame Over for the first time next Wednesday. So, please check out the PSN blog, then remember to keep an eye on this site over the coming weeks as we'll be running a development diary featuring ever more details on Flame Over.