Posted by Ross
Thu, 14th Feb 2013

Hi everyone. Last week we promised you that we would be announcing the first of our three Vita titles in this week's blog post. Well, I'm delighted to be able to reveal that our first Vita title will be Hungry Giraffe.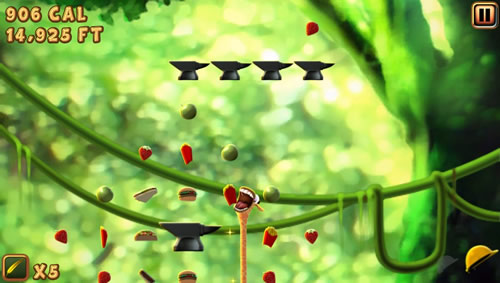 Of course you can already play Hungry Giraffe on your Vita via our rather lovely PlayStation Mobile version, but along with some improved visuals we've also made a number of major additions to this brand new Vita version. Including:
Trophies – Show off your giraffe feeding skills with our shiny range of Trophies.
Online Leaderboards – Compare your Hungry Giraffe scores with the best players from around the world.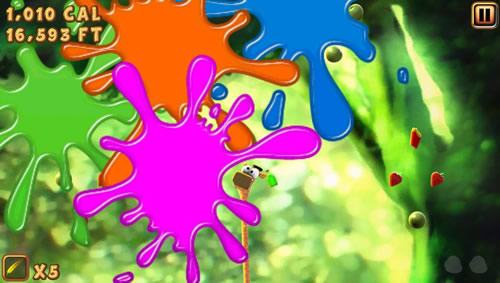 All-new Store menu – Eat calories in-game then spend them on upgrades and powerups in the Store.
Three new skins – Fed up of gobbling your way from the savannah to the skies as a giraffe? Then why not use our fabulous reindeer, emu and snake skins.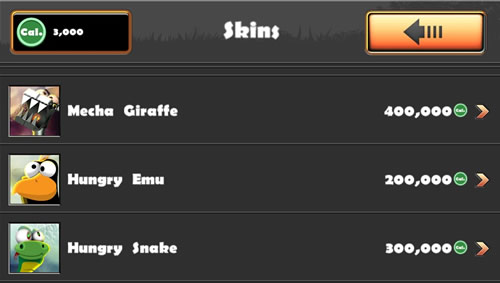 Brand new Angel Feather powerup – If you find yourself falling to your almost certain doom why not try and catch yourself with the ever-useful Angel Feathers.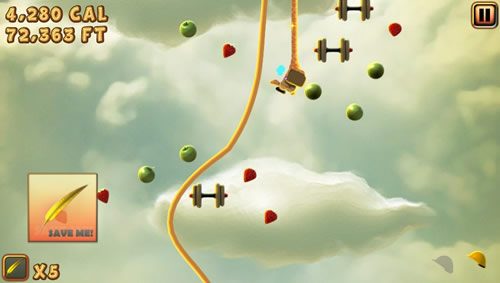 Amazing upgrades – Use your calories in-Store to unlock later Stages, nerf the effects of poison, pills and weights, get more boost from low-calorie foods, store more Hard Hats, give Chillis a better kick and more!
Digital Game Guide – See our gameplay hints and tips and learn more about the content of the game.
So, get ready for the giraffe feeding experience of a lifetime as Hungry Giraffe comes to Vita.
That's all for now. I'll be back next week but until then you can join us on our Facebook, Twitter, Youtube and Google+ pages where we will be posting all the news from Laughing Jackal.