Posted by Al
Thu, 16th Feb 2012

Note: As Ross is off sick today (get well soon, slacker!) I'm posting this - written yesterday by the man himself - on his behalf. Thanks! Al :)
Hi everyone. I was going to start off by hoping all our European fans have been enjoying Hungry Giraffe since it went on general release as part of yesterday's PSN Store update, available for just £2.49/€3.49. But... it didn't Al is looking into this at the moment as this was supposed to have happened but something has clearly gone amiss in the aether. More news as we get it... :-)
The good news is that we've been getting some excellent reviews since Hungry Giraffe became available on PSN+, such as this one from PSNStores.com, who gave Hungry Giraffe 4/5 saying: "It looks great on either system you play it on, and the gameplay is addictive enough to make you want to keep coming back for repeated sessions".
After the gore-soaked OMG-Z, the futuristic Cubixx HD and the cartoony visual style of Orbit, it's made a nice change to show off our cuter, gentler side with Hungry Giraffe and I think you'll agree that the Hungry Giraffe himself is by far the cutest character we've come up with: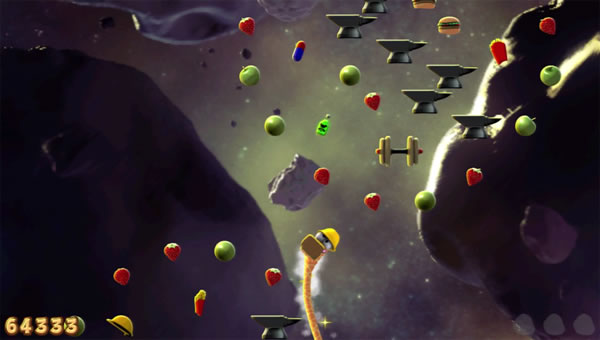 I mean, look at him! :-)
Those of you who are interested in how Hungry Giraffe came to be should really check out this interview with our Senior Producer, Al, where he goes into more detail about the development of Hungry Giraffe and why we decided to create a game starring a giraffe in the first place :-)
I'll be back next week to talk about the North American release of Hungry Giraffe. Until then, why not on join us on our Facebook, Twitter, Youtube and Google+ pages?