Posted by Ross
Fri, 24th Jun 2011

Listen well children, for I shall tell you a tale of long ago... Of a time before PlayStation, a time before even Nintendo first walked these lands. It was a dark time for gamers, but not a time without heroes and the greatest of these heroes was known to all as Fighting Fantasy.
Many years have passed since those legendary days and many other heroes have stood tall against the darkness, but still the people cried out for the return of Fighting Fantasy. Their cries were finally heard by the Laughing Jackal, who journeyed forth to return Fighting Fantasy to the world once more.
Fighting Fantasy: Talisman of Death has been faithfully translated to PlayStation minis and will include a new tile-based combat system as well as the classic dice based system the fans know and love, so you can experience the classic gaming book in a whole new way.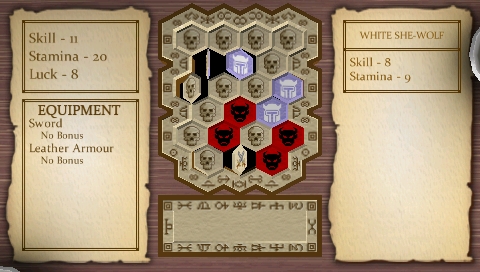 Fighting Fantasy: Talisman of Death also features a wealth of other features which build on the books. A 3D interface brings the book to life, an all-new Log book will now show you every previous journey through the game, preventing any unnecessary backtracking, and a Bios book will give you inside information on all the game book's characters, items and weaponry. New Character Creation, Luck and Skill test systems are also on hand to enhance the experience on PSN, keeping the old rule set but presenting things to the fans in a new and exciting way.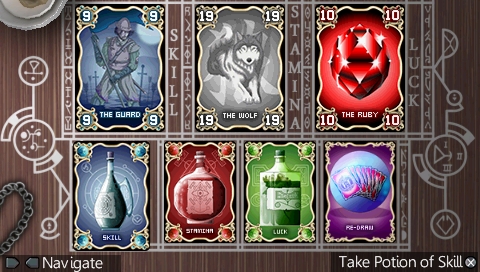 So, be sure to return to the warmth of Laughing Jackal's hearth again soon... more details will be forthcoming, for those adventurers willing to brave the journey to Orb, and the quest for the Talisman!